Facilities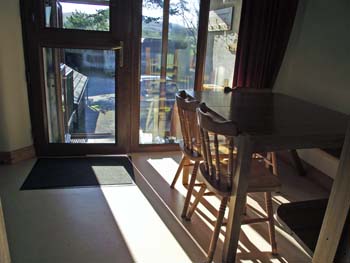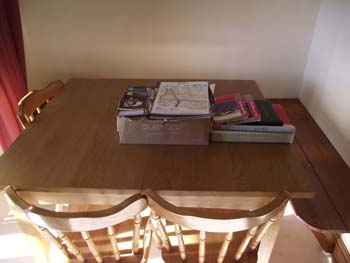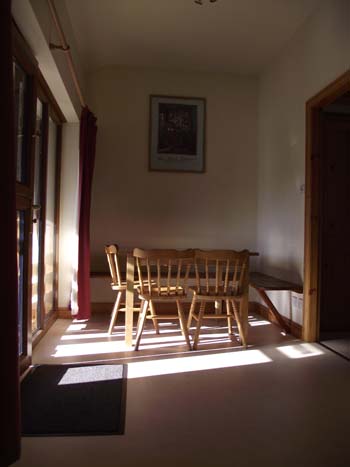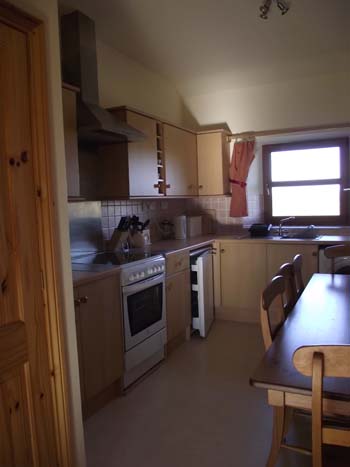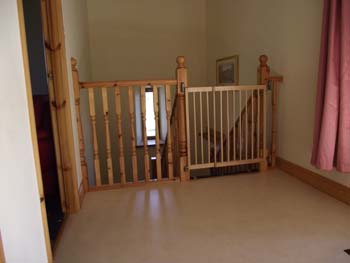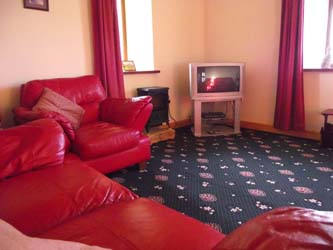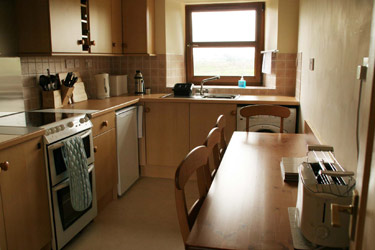 Daw Bank is non-smoking accommodation. Our usual changeover day is Friday with some room for flexibility outside high season. We offer mini breaks when available.
Upper floor
Entrance and coat drying area.
Dining area. High chair available.
Sitting room. Economy 7 CH. Electric "woodburner" stove for additional heating. TV and DVD player.
The yellow "splash" on the 3-seater settee is morning sunshine! Yes, we do see the sun in Cumbria!
Kitchen. Electric cooker. Fridge. Microwave. Washer/dryer.
Lower floor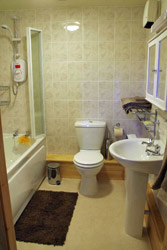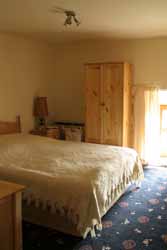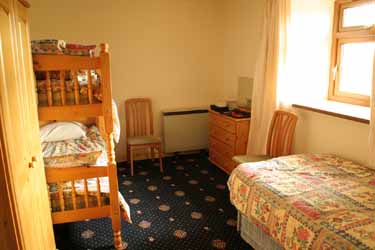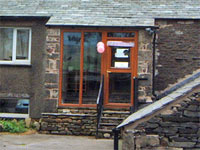 Bathroom with shower over bath.
Towels provided. There is an over-ride switch on the water heating (in the kitchen cupboard) if you want extra hot water for baths etc.
1 double bedroom with king size bed. Linen provided.
Second bedroom with 2 bunk beds, 1 single bed with 1 pull out single beneath if needed. Linen provided.
A travel cot is available. We can provide linen but suggest you bring your own for very young children so it smells of "home".
Outside
Parking (2 cars). Wooden garden seats outside, and barbecue space by arrangement with us.
We are happy to welcome well behaved pets as well as you and your family, but please remember that Daw Bank, like the rest of Greenholme, is working farmland. You are welcome to enjoy our fields if you also accept that the livestock take priority here. Please keep your dog leashed when going for walks where there are sheep, cattle or horses, and don't feed the animals unless you're with one of us. (In reply to some queries we have had: There is no enclosed space outside Daw Bank Cottage where you can leave dogs or toddlers unsupervised. There are no dog parks locally to let a dog run free.)
Internet
Our landline broadband was very slow (usually under 2mbps) so we cancelled it. It caused too much frustration.
However, your SMARTPHONE will get good mobile internet reception (we receive 4G coverage indoors from Vodafone and can download at around 15-20mbps; coverage is the same for O2-UK. For Three UK and EE the signal is weaker. Check here for up to date information and for any other providers we haven't detected: Mobile coverage and https://www.signalchecker.co.uk/ - use the postcode CA10 3TA).
Westmorland Services (1 mile up the hill, see Local Attractions) has free wifi for customers.
And the resident beasties...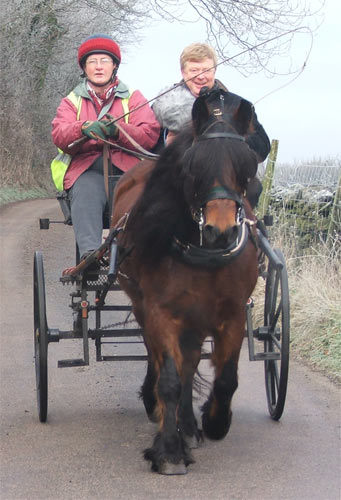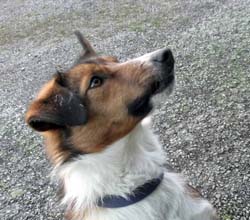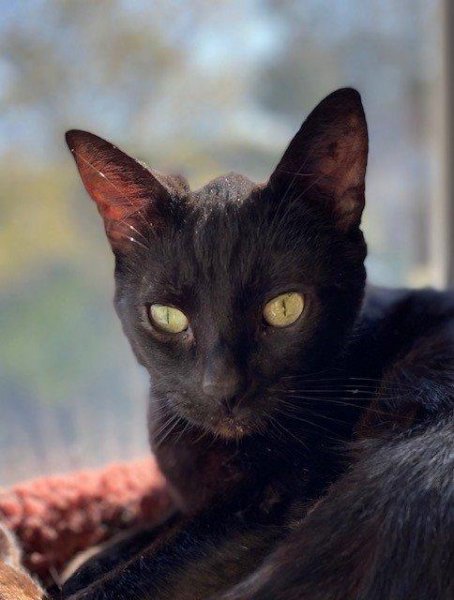 We still have Ruby the Fell pony (27 years old last week), our dog, Micky Wippitt, who is a Jack Russell on stilts and now 10 years old, and we have a new "drama king" Burmese-cross Sooty, who is 8.
Site by Sue Millard. Last updated 9 April 2022